About Denise Fraguela Real Estate
Denise Fraguela opened her own brokerage in 2015.
Denise takes her role as a Broker very seriously. Well known for her contributions through out the community, Denise is an Active Rotarian, and has been honored with the Four Points of Light Award. She is a proud sponsor of the Humane Society of St. Thomas here in the Virgin Islands… She is actively involved in the St. Thomas Boys and Girls Club, and as if that were not enough… She is also an honored member of the "St. Thomas Historical Trust".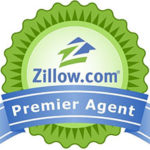 Denise goes above and beyond for all of her clients. She is a Zillow Premier Agent, so there is never a question too small to ask. With her vast knowledge of the procedures, your transaction go smoothly, without a glitch.
Enjoy your time with Denise as she shows you the Island she has called home since 1980. She loves the Island and it's people. She would love to show you around, because she knows how important it is to be educated about island life. When Denise gives you the "Grande Tour" of the island's most beautiful properties… you are guaranteed to have fun.